Valentine's Day Promo 2023
Valentine's Day is fast approaching and it can be rather overwhelming for many singles.
It's so easy to settle for someone because you don't want to be alone.
But that's a bandaid solution that not every single is prepared to make.
We believe you deserve better than that.Wouldn't it be wonderful that you could have a success story, just like thousands of our clients who have taken that first step with us?
With close to 20 years experience in matchmaking, why don't you take a moment to speak to us?
All our matches are personally verified and authenticated; so all you have to do is show up and have a deep, meaningful conversation.
My experience with Anisa was like world's apart from other dating agencies that I have engaged. After meeting me and having several conversations during the Covid-19 period, she fine tuned her understanding of my requirements, and presented me with a woman that surpassed my expectations. Anisa is an astute judge of character in her personable way and she makes it so effortless to select the one who fits me the best. She gave me tough love but I now see myself better and my partner also accepts me fully and unconditionally. I love the experience working directly with Anisa as she made me feel heard, seen and understood. Through her, I found the love of my life!
Jakoub Li
Having been widowed for more than 8 years, I decided to entrust DHF with the responsibility of finding me someone I could get along with. The team at DHF delivered a very thoughtful and respectful service and found me my soul mate after the third introduction. I took that first step into the unknown and never looked back.
Cem Halil
Sparks flew between us from the very outset. DHF gets it and understands our needs especially when we started dating at a more advanced age. We got married 7 years to the day that we were sent out on our first date. Grateful to all the matchmakers who have helped us make this possible!the unknown and never looked back.
James and Suri
DHF is an easy and safe way to be introduced to like-minded singles. We share many common interests and we're thankful that the team was patient and listened to our needs. A small price to pay but a great investment indeed
Valerie and Mike
DHF is a refreshing change from my dating experience so far. I meet high-quality men from Europe as well as from Asia. I'm having fun meeting them since traveling is not an option right now.
Anna Friedt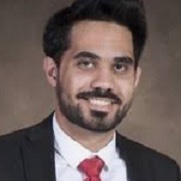 Nice reading about Anisa Hassan online. I remember that it was worth traveling all the way to Singapore to be matched with high-caliber women during my 3 nights there for business. She arranged me to meet a different person every night, and they met all my requirements, albeit in different ways. A good investment indeed. I must thank her as I am in a relationship with one of the women I met through her.
Tayeb Abdullah
I did not think that the matchmakers could be so precise. They introduced my first date (Andrew) within a week and on my first date, we spent more than 5 hours together. Our relationship was on a fast track and within a year, Andrew proposed. How can it get any better than this?
Andrew and Eve